Linux Cloud Server Hosting Services
Need a cloud hosting server? Get high-performance virtual private servers (VPS) with GlobalHost's Linux Cloud Server Combo Services.
Linux Cloud Server Hosting Services
Need a cloud hosting server? Get high-performance virtual private servers (VPS) with GlobalHost's Linux Cloud Server Combo Services.
Benefits of Cloud Server Hosting Services
Affordable Cloud Server Packages
High Bandwidth & Low Network Delay
7x Back-Up & Restore Points
99.9% Network Availability & Uptime
Pricing
Choose Your Linux Cloud Server Combo
All prices exclude VAT  |  Manage a cloud server with full admin access and licensed third-party apps.   |  T's & C's Apply
How Cloud Servers Work
Your data is securely stored on our virtual private servers (VPS) in our Tier3 data centre. With GlobalHost, you get efficient helpdesk ticketing and personalized customer support with all our VPS cloud hosting services.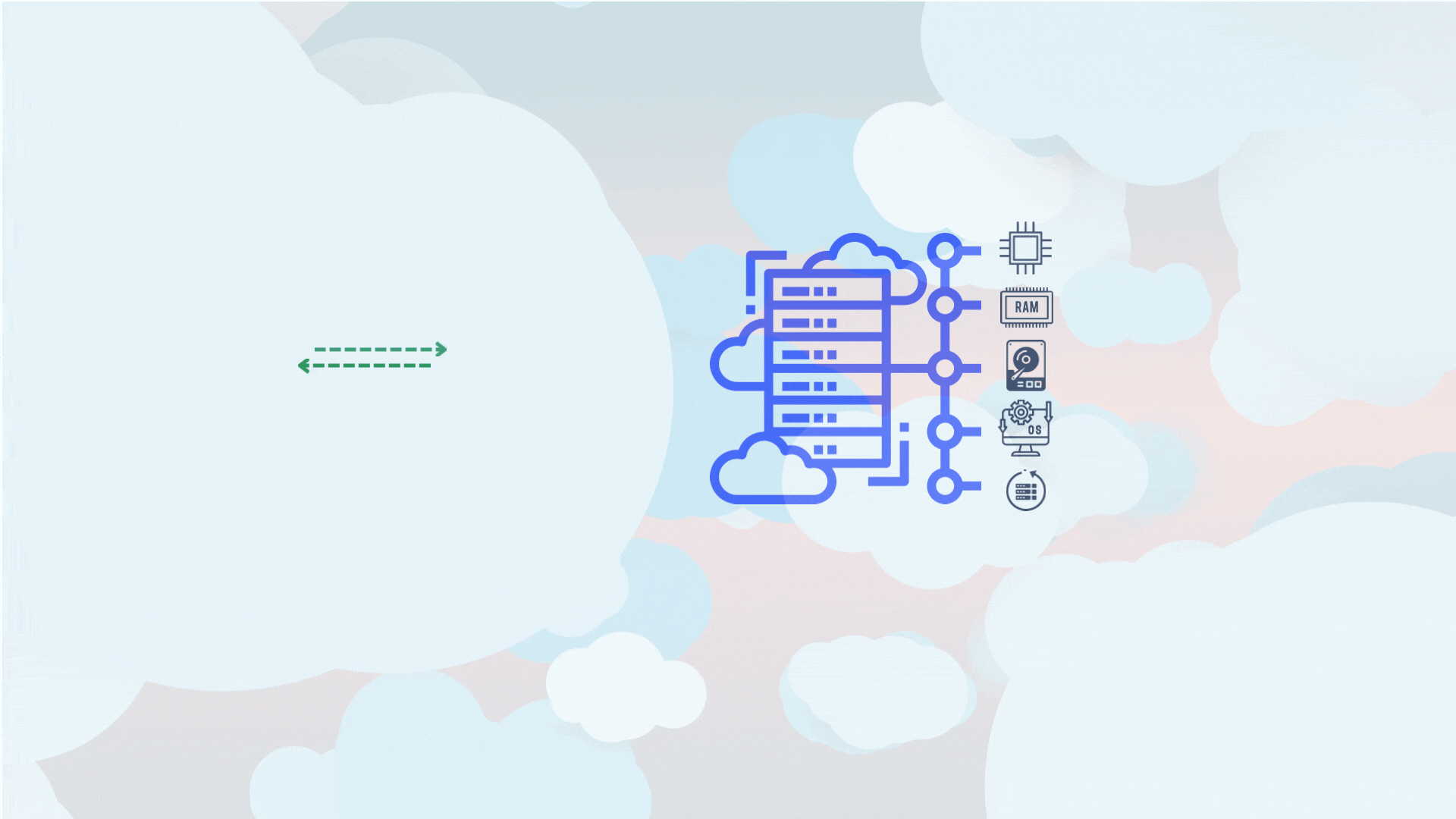 Features
Why Choose Private Hosting

Secure
With Tier 3 security, your data is secured and replicated across 3 geographically separate data repositories.

Easy Access
Access your data from any location with internet connection, with advanced remote software.

Backups
Our Tier 3 virtual servers automatically come with the Veeam Backup Solution – a geographically separate data repositories.
Frequently Asked Questions
What is VPS?
VPS stands for Virtual Private Server. Physical servers that store huge amounts of data, usually for large businesses. These servers also run apps and connect resources to the internet.
Small businesses and individuals need these services on a much smaller scale. With VPS, the physical server is divided into smaller virtual servers that are more affordable and accessible to everyone, not just big companies.
Do you keep a backup of my servers?
No. However we offer full flexibility of your backups – snapshots that allow you to roll back your virtual server to a previous state.
GlobalHost offers backup plans at reasonable rates. Order a backup plan add-on during checkout.
How to choose a VPS package?
RAM (memory) is the most
important factor when choosing cloud hosting and VPS services.
Modern applications, PHP/MySQL scripts, and website caching use massive amounts of memory. Choosing a VPS service with enough RAM will make sure your apps, websites and scripts run faster.
Be sure to check application and resource requirements for VPS (container) compatibility too. Some applications may need a cloud server, and some may need a dedicated server.
How much CPU do I get?
GlobalHost's container VPS packages start off with one CPU vCore. This is scalable to 16 vCPUs.
A vCPU is a Virtual Processing Unit. One or more vCPUs are assigned to a Virtual Machine (VM). Your server's operating system counts each vCPU as a single physical CPU core.
Larger packages include more vCPUs.
The CPU is not the most limiting factor. In most cases, the key element is RAM (memory). Modern PHP/MySQL scripts use a lot of RAM, so it's important to consider this when deciding on a cloud hosting package for your business.
What's the difference between "Self-Managed" and "Managed" Options?
Self-managed – GlobalHost will provide full support with server hardware including hard drives, CPUs, Public IP address, Firewall, Operating System and memory.
You will manage third party apps and have access to your virtual server with root access. This is the most flexible option for advanced users.
Managed –With a managed server we fully manage and support your virtual servers, server infrastructure, anti-virus, backups, and disaster recovery plan so you can focus on running your business.
This is the most popular VPS option. Enquire if you are interested and managed cloud server services.
What's the difference between VPS and Cloud Hosting?
The term VPS (Virtual Private Server) refers to virtual machines. Cloud hosting is simply a type of VPS.
Cloud hosting takes place in a secure facility, where multiple physical servers hold data for you. That's what makes it virtual.
VPS (container hosting) uses many shared parts of a host's operating system (OS). The OS can't be changed with container hosting.
What is the difference between VPS and VPN?
VPN stands for Virtual Private Network. VPS stands for Virtual Private Server.
One is a network, and one is a server.
As a network, a VPN is like a useful – and necessary – add-on that encrypts data and communication, making sure information is secure.
As a server, a VPS is similar to a physical computer that stores data, connects to the internet, runs apps, etc.
Not Sure Which Cloud Backup Service is Right for Your Business?
Contact us to find a solution that works for you!
Please note that the prices displayed on this website are subject to change without prior notice. We make every effort to ensure that the prices listed are accurate and up to date. However, due to various factors beyond our control, such as market conditions, supplier costs, and currency fluctuations, the prices of products or services may vary.