Hosted Cloud PBX & VoIP powered by 3CX.
Companies of all sizes need to have reliable business phone systems in place to allow employees to work and communicate with ease, whether they're in the office or not.
Greater scalability to support your business' changing needs
Accessibility – supporting all users, from desk phones to mobile devices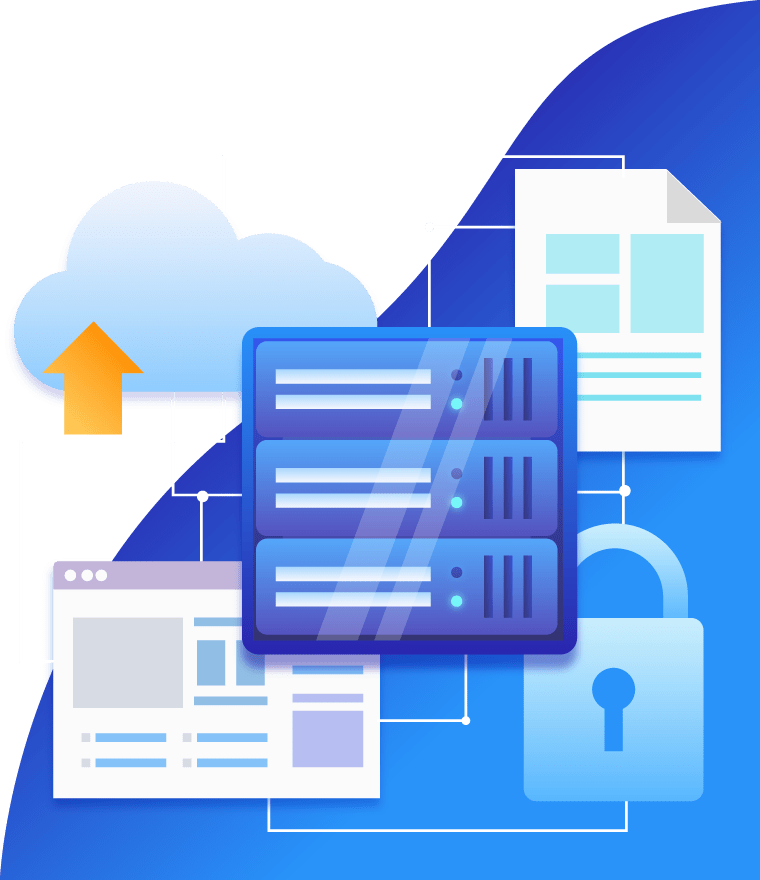 "With these packages your teams can make and take calls at the office, from home or just about anywhere with our full cloud-based 3CX PBX Platform.
Make & Take Calls from Anywhere With an Internet Connection.
All Hosted PBX packages include:
Pricing
PBX Combos
All Hosted PBX packages include: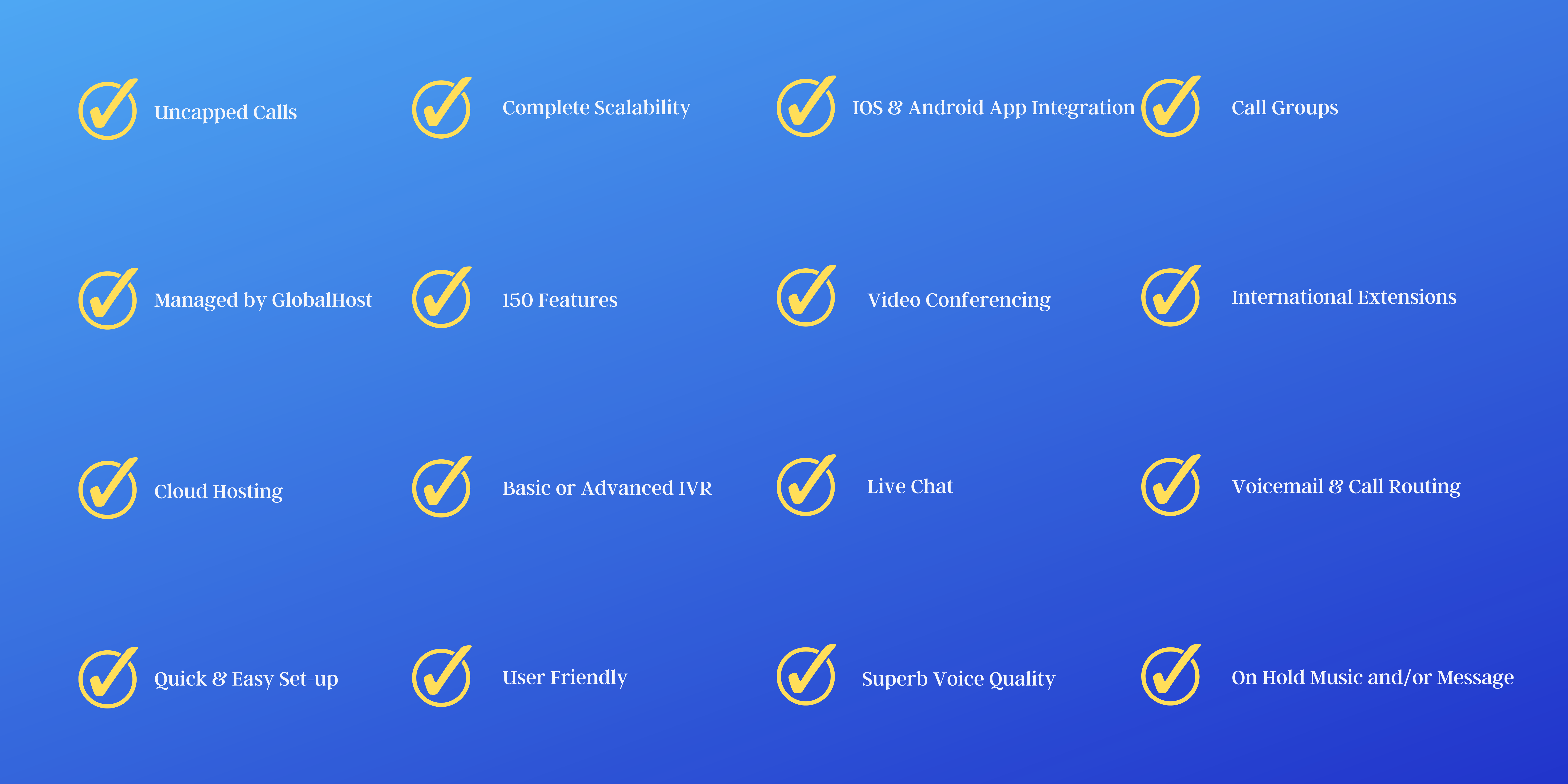 Core Features
Hosted PBX solution offers customers the flexibility to make and accept calls from any device; that includes a complete range of applications for IOS, Android, Web & Windows as well as multiple voicemail options, at unbeatable prices.
F.A.Q.
Frequently Asked Questions
What is a hosted PBX?
A Hosted PBX (Private Branch Exchange) is a telephony solution delivered as a hosted service where the PBX infrastructure is hosted in the service provider's Cloud/network.
What are the benefits of going with a hosted PBX solution?
Save on initial and ongoing costs; eliminate office boundaries as employees can work from anywhere. By using a hosted PBX, small businesses can give the impression of being a large organisation with a professional phone system. It's perfect for multiple sites where centralised and seamless operations are required and hosted PBXs are scalable, allowing your company to add lines or extensions without the worry that you'll outgrow your PBX.
I have multiple sites across the country; can we dial between sites using extension numbers and can the receptionist see if users at another site are busy?
Yes. This is possible and is one of the key benefits of a cloud pbx.
What is a POE switch and why do I need it?
For an IPT (Internet Protocol Telephony) deployment, telephone handsets require power. This power is provided centrally via a POE (Power over Ethernet) switch. If the switch does not have POE, then power can be provided via an external AC power supply which powers each phone independently. This scenario however, is not ideal for larger deployments.
Is there a softphone application that I can use with my PBX for my mobile users?
Yes. 3cx is an approved softphone client that is compatible with our cloud PBX.
Will I have access to my cloud PBX to manage my extension or site?
Yes. 3cx has both a user and administrator portal, accessible via the web, where features and functions of 3cx can be managed.